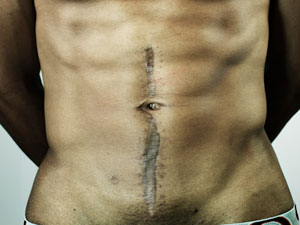 As we near a pair of US friendlies, ESPN just put out an article by Charlie Davies that talks about the accident last year and his rehab since that night. It's a truly inspirational piece that I recommend any USMNT fan read.
His story flows from the tragic
It's tough to describe how hard it was to walk again. Putting pressure on my right leg and believing it would hold me up felt like trusting somebody with your life on a 300-foot cliff. In the fourth week, I moved across the road to the national rehab hospital. With a lot of help, I took my first steps on crutches -- and I broke down and cried. It was the first time I ever saw my dad shed tears.
to the disappointment of a comeback that just wasn't enough
So when I got that call from Bob, telling me he was proud of my progress but that I wasn't ready for training camp, my world crumbled. But, looking back, in my heart I know I couldn't have competed then at the international level. I have no bitterness and now no deadlines: I'll be ready when I'm ready.
to the continued progress and resurgence we all hope for.
But I'm seeing the old me more often. A few weeks ago, after finally returning to play in reserve matches, I had a guy one-on-one and figured it was time to pull out my go-to move. I did my stepover to the right, then blew past my man on the left, took a shot and forced the keeper to make a good save. When I looked back, my bench was standing up, and the crowd was clapping. It hit them before it hit me: I'm almost there.
Get well Chuck D. We'll see you at the Gold Cup.